Indoor ceiling-mounted portable wireless terminal
2.4G 300M Ceiling AP
Specifications
High gain, high power
4G 300M Ceiling AP
High performance
POE power supply

Data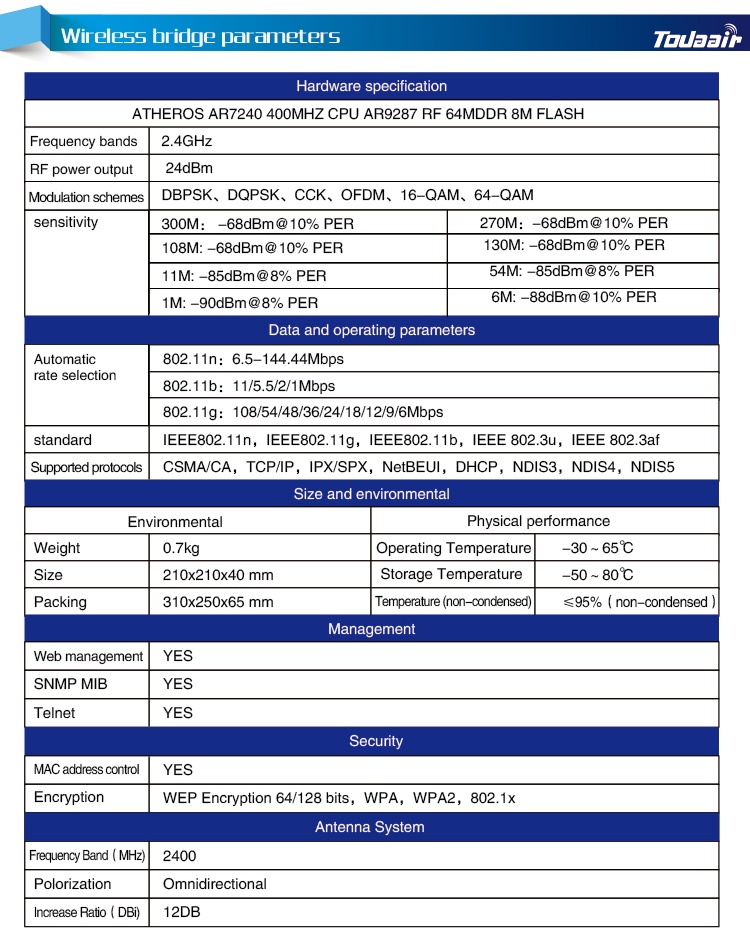 Introduction
1. Todaair T324 Ver1 is the latest ceiling wireless bridge, working for AP, WDS, Terminal, Relay.
2. It has 12DB creative circular omnidirectional antenna which provides higher gain and broader coverage.
3. The bridge operates in the 2.4G frequency and the transmit rate up to 300M. Make sure that the Wifi signal is accessible
and stable.
Features
1. Indicator light indicates work state clearly. The design of ceiling is elegant.
2. Dual-network port POE power supply.
3. Double polarized system, higher bandwidth.
4. Powerful radiator made the work of the board to maintain optimal state.
5. 8M FLISH 64M memory and 400MHZ, it's a hardware platform to make powerful the board more stable
and high-performance.
Wireless bridge introduction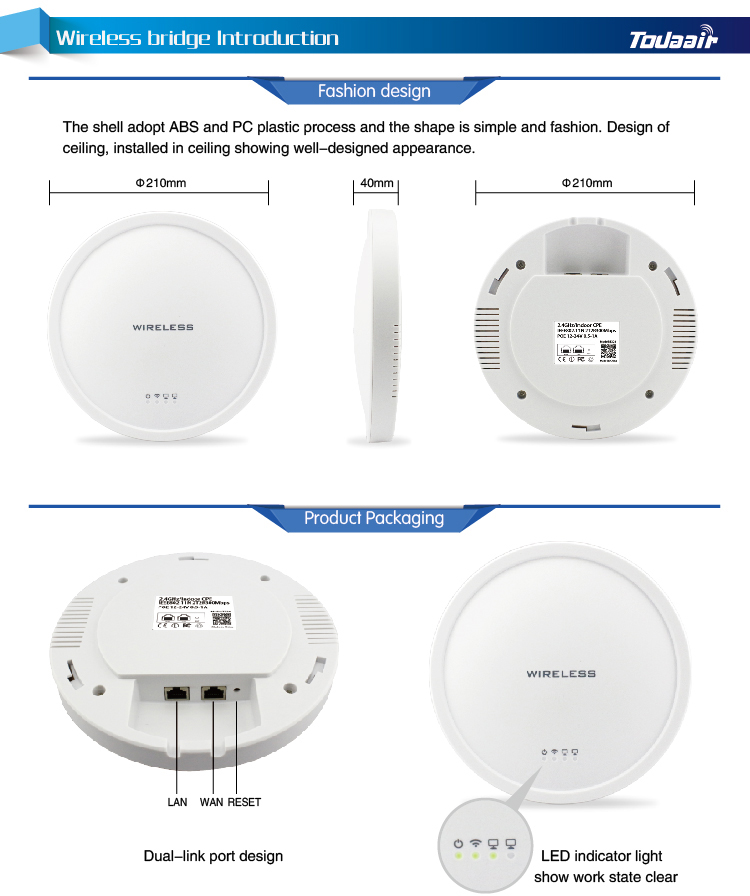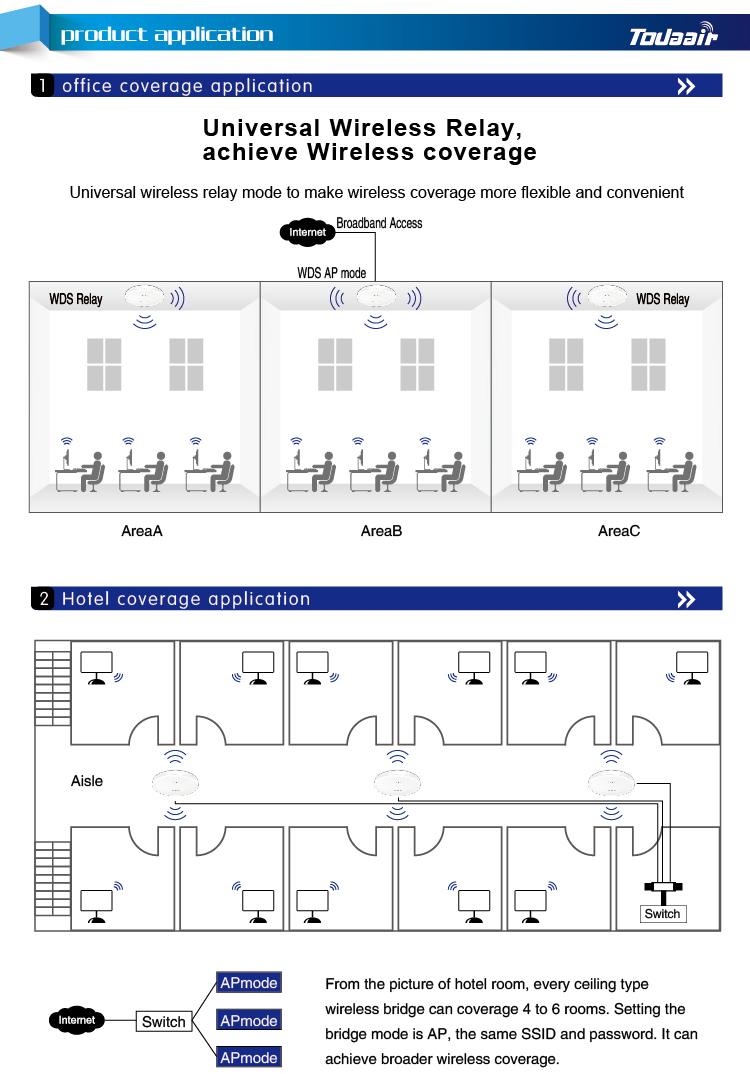 Application Case